About Us
Winni Construction is family owned and operated by the Phelps family. Mark, his wife Deb and their son Ed are first, second and third generation contractors. They are hands on owners that expertly handle every aspect of each project.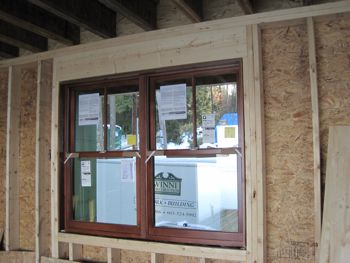 We have 85 years of experience of leading and building quality homes and dwellings....and the memories that go along with them.
From operating heavy equipment to the intricate details of finish carpentry and handling all the paperwork that goes along with a project our clients take comfort in knowing that an owner of Winni Construction will be on site to offer personalized service that ensures their project meets their every specification.
We have extensive experience in projects that require that the existing dwelling be raised and removed including the installation of new foundations. Our experience runs from building breathtaking waterfront dwellings to historic barns.
Our build techniques range from traditional stick build methods, to timber frame methods to Structural Insulated Panels (SIPS). We have worked with clients to obtain Shoreland Protection Permits and have installed perched beaches and retaining walls. We have demolished existing dwellings that have outlived their usefulness saving any appropriate materials to rebuild an energy efficient home on the same lot.
OUR ETHOS – Clients vs Customers
Why do we use the term client vs. customer? Merriman-Webster.com defines customer and client as...
customer

1. one that purchases a commodity or service

client

1. one that is under the protection of another
2. a person who engages the professional advice or services of another
The term customer puts the emphasis on selling. The term client places the emphasis on protecting and professionally serving. Winni Construction builds sustainable relationships with our clients who value our professional advice and expertise. It is our job to look out for our client's best interests, protecting and professionally serving them. We don't sell to customers, we serve our clients. Many of our clients are repeat clients and many have become good friends. We look forward to working with you!
SUPPLY CHAIN & PARTNERS
The strength of any organization depends on strong inter-relationships. Winni Construction is proud to have long standing relationships with suppliers and trade contractors who are expert in their fields and stay up on the latest trends and technologies. This ensures that quality materials and workmanship and the latest technology are used to complete your project. We also have excellent working relationships with local building code enforcement officials and stay up to date with current issues that may affect our clients and their projects.